circus
Jorik is among the very few in Italy to stage the difficult
and rare technique of Unicycle on Slack Rope, which together with its overwhelming charisma becomes
an explosive mix.
Charismatic, as few are born.
Unique in Europe to perform a particular
figure of unicycle on the wire with rings and "cloth".
To this joins the juggling, even of fire, and all the features of stage presence
refined in the career years.
Spearhead among the artists of the "Petit Cabaret 1924" and undisputed star, the most
required by the circus audience.
The circus is perhaps the most rooted of her passions, which she has been indefatigably dedicated to since 2003, and which in 1999 she considered as a nice interest, learning the very first rudiments.
Daughter of an electrician and an employee. She had been made to believe that only circus family performs in the circus. This belief never affected her desire to train, and with the advent of the New Circus and the consequent opening of the circus itself also to those who are not from circus family, the case led her to become one of the reference artists of the discipline of Slack Rope.
The joy and desire to live that Jorik transmits when she is on stage it is uncontainable. In video it is not possible to completely reveal this incredible and contagious effect. Jorik is really an artist as few are and absolutely must be seen live.
After having seen her live, Jorik has been reciving the most prestigious congratulations by several "traditional" Circus artists such as Jennifer and Sandy Medini, Donald Niemen and his father…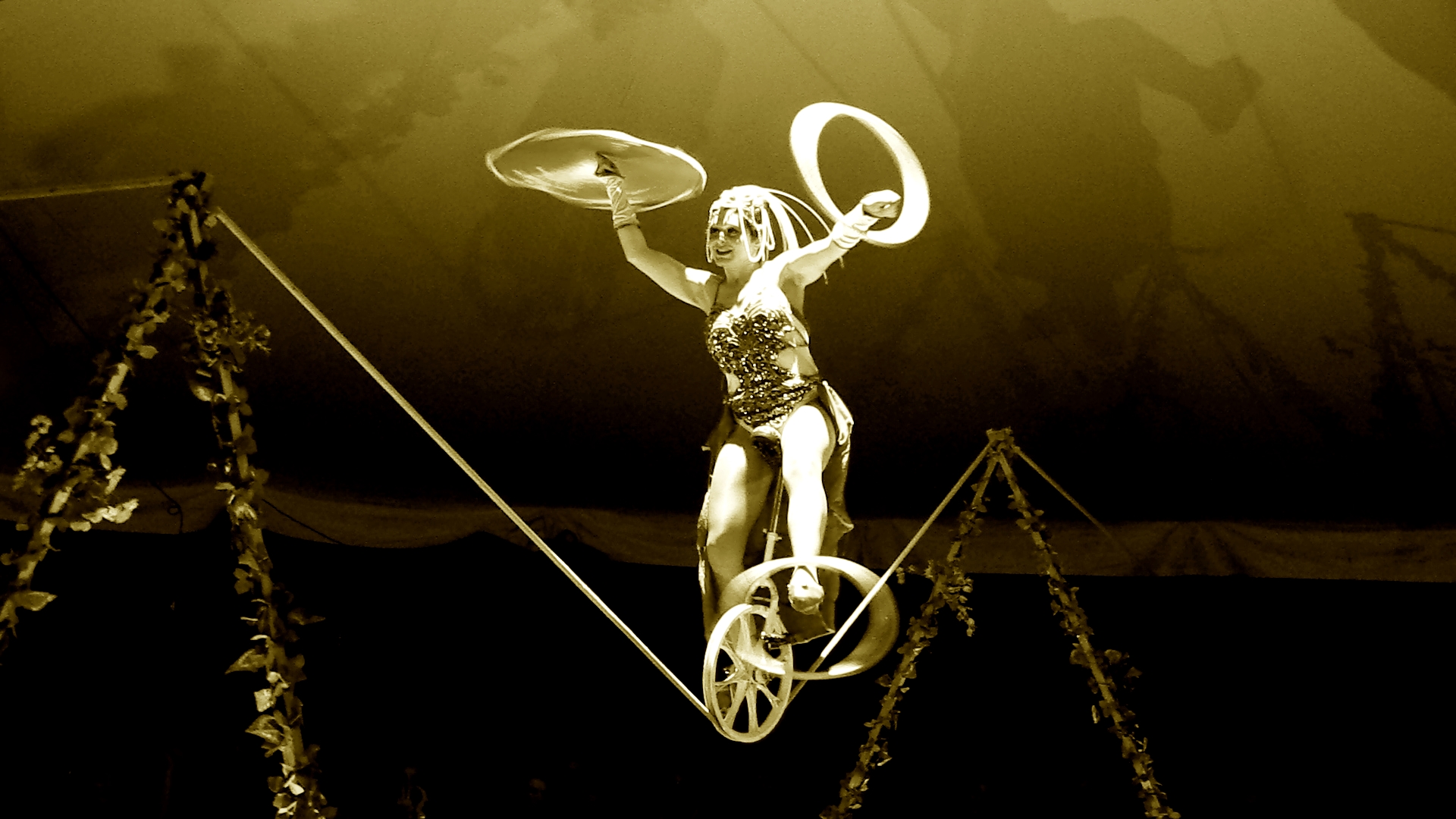 gli invers video