invers
Artists since quite some years, always moving and evolving. Specialised in Circus-Theatre Sows, suitable for many situations:
CIRCUS, STAGE, THEATER, SQUARES, PRIVATE and BIG EVENTS
Jorik: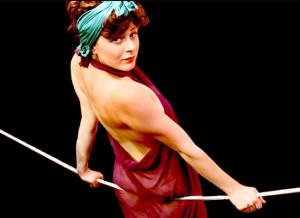 Professional performer since 2003.
Jorik is among the few in Italy to bring on scene the difficult
and rare technique of Unicycle on slack Rope, which combined with her impetuous character becomes an explosive mix.
Charismatic, as few people are born with.
The only one in Europe to perform a particular figure of unicycle on wire with circles and "straccino".
This combines  with juggling, fire, and all the traits of stage presence
refined over years of career.
Diamond point among the artists of the "Petit Cabaret, 1924″, she is the most requested artist by the public.
The circus is perhaps the most deep-rooted among her passions, which she dedicates herself tirelessly since 2003, and which already in 1999 had framed as true interest, learning the first rudiments.
daughter of an electrician and a secretary, She was made to believe that in circus only performs those who are from circus familyes. This conviction never affected her desire to train, and with the advent of the "New Circus" and the consequent opening of the circus itself towards those who are not from circus family, the Case led her to become one of the referiment artists of slackrope discipline.
The joy and life loving that Jorik transmits while she is playng are overwhelming. In video it is not possible to show completely this amazing and contagious effect. She is an artist that absolutely must be seen play live.
Jorik recived the most prestigious compliments, also from different traditional familiy-circus' s artists that seen her playng live, as Jennifer and Sandy Medini, Donald Niemen and family…
She founded in 2014 the "Gli INVERS" company, with Sasha B Terzofuochista, currently operating internationally.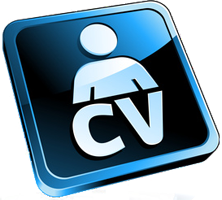 Jorik
Sasha:
He has in repertoire, as single artist, two performances of Fire, well-structured, where he uses various tools with its decennial dancer skills.
He born artistically as a dancer.
He has devoted himself to different types of dance, researcing integration of the movement, with the tools of juggling.
"Spin juggling" teacher.
Fascinated by fire.
Expert on fuels and looking forward to spectacular scenic effects: arsonists and pyrotechnics, small and large.
Able to adapt to situations, where fire is not permitted, he has available the fluorescent version of costumes and tools.
It has wide experience, performing years both on stages and squares.
Curious of theater, honed his experience both personally and attending disparate courses.
Indisputable also its great artistic sensibility. Excellent Presence, yet very masculine, energetic and involving.

Sasha (under update)